About Us
Our Company is an exciting business who specialise in designing and creating outstanding gardens across the Perth Metropolitan area.
The company was founded in April 2015 by Lee & Kathleen Smith, both qualified horticulturalists with over 40 years combined experience, with training at the world's leading horticultural establishments, including the Royal Botanic Gardens, Kew and the Royal Horticultural Society's (RHS) Garden Wisley.
With our practical know how and understanding of design and construction, we can see a project through from concept to completion.  We are landscape and horticultural professionals with a focus on creating and maintaining beautiful gardens tailored to individual requirements.
We are fully covered by employer and public liability insurance, adhere to health and safety practices, and are actively involved in staff training and development.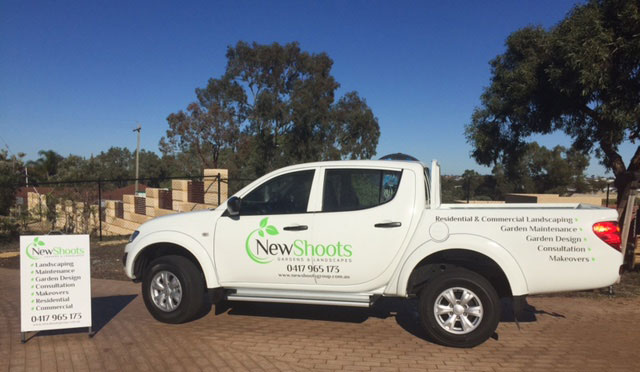 Background / Qualifications
Lee Smith – Director
Lee is a horticultural and former Company Director / business owner from the UK with 20 years' experience in the industry. Lee has worked in the residential and commercial sectors, in addition to the formal setting of a managed public garden.
Lee is a highly motivated achiever with extensive experience and knowledge in a wide range of hard and soft landscape environments. Lee's ability to oversee multi-disciplinary projects from initial concept through to completion, coupled with his enthusiastic and service orientated approach, allows him to provide clients with unrivalled outcomes that exceed all expectations.
Lee possesses two horticultural Diplomas and the Royal Horticultural Certificate.
Kath Smith – Director
Kath completed a 4 year horticultural apprenticeship at the University of Western Australia before undertaking a 3 month internship at the Royal Botanic Gardens, Kew, in the UK.  She received the Kew Diploma in 1999 and took up a permanent horticultural position in the gardens after graduating. Kath focused her attention to specialising in growing orchids, aroids and carnivorous plants.  She earned the position of Science collections Coordinator and managed the Tropical Nurseries and collections for over 10 years. Kath set up the Kew Apprenticeship and Traineeship schemes at Kew. In 2011, Kath was appointed the Head of Hardy Display, which included hardy herbaceous and woody plant collections. She also tended Lord Richard Attenborough's private orchid collection for over 16 years.
Kath currently divides her time between NewShoots, working as a horticultural lecturer at North Metropolitan TAFE.